The DMAIC WAY
The DMAIC Way® allows you to assess what is important, how you are doing, and how you can improve on it. This integrated approach based on Lean Six Sigma methodology.
The DMAIC Way® focuses on improving existing processes/products, designing new processes/products, reducing variation and problem solving.
Our goal is to Make it Better! Make it Stick!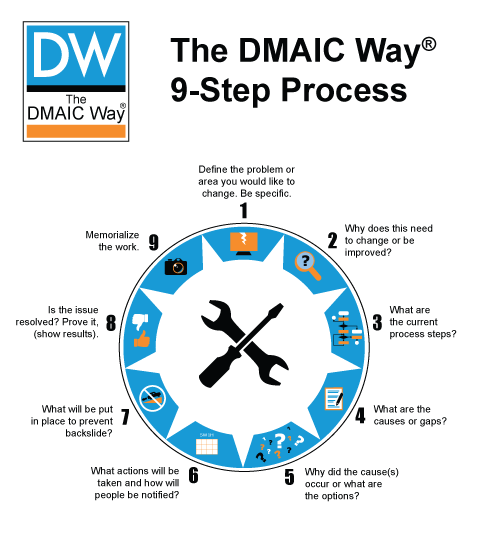 Make it Better!
Make it Stick!
Drive out those operational losses.
Never see them come back
Using the 9-step DMAIC Way process & Problem Solving Tools, your biggest pain points don't stand a chance!
What are the steps? Lets Dig IN!