Transformation and Optimization is our thing....
Yes, we also do strategy, coaching, training, speaking, project management and much, much more.
When you talk with our clients they will tell you that they came to us for:
Leadership Development

Organizational Design and Organizational Development (OD&D)

Coaching

Strategic Planning

Assessments

Continuous Improvement

Training & Development

ISO

Predictive Index

Keynote Speaking, Workshops, and Facilitation
yes, Yes, and YES!
You see, if you're really going to transform and optimize your organization – you need to address the WHOLE picture. If you don't, you end up playing "whack-a-mole" where you tackle one issue only to have another issue pop up somewhere else.
And while many consulting firms specialize in one area, we've found that when we take the WHOLE into account – real organizational transformation is not only possible – it's sustainable.
Predictive Index.
As Iowa's first and only Select Partner, leverage
the power of Talent Optimization by using people data to design, hire, inspire and diagnose your organization. Talent optimization provides you with clear actions you can take to hire the best candidate, engage and keep your talent engaged and align your talent with the organizational strategy.
Continuous Improvement.
Continuous improvement (CI) identifies opportunities for streamlining work and reducing waste by working with people to leverage tools to get improved results.
Using Lean, Six Sigma or our trademarked The DMAIC Way we can support your CI journey.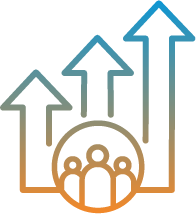 Coaching
Organizations can only grow as far as the individuals and leaders in the organization. The faster the further they can grow, the faster and further the organization can. Choose from executive, level-up, team or support coaching.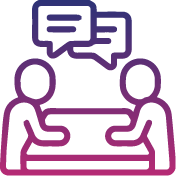 Strategic Planning
Our unique strategic planning method aligns your mission, vision and values to identify, prioritize and execute your strategy for outstanding results.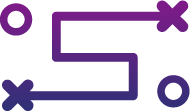 ISO
We are your one stop for implementing or improving your system. Through Alignment Assessments, Training, Internal Audits, System Optimization, we can support you through many standards including ISO9001, ISO45001, AIAG16949 and dozens of others.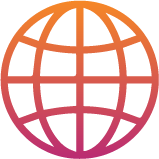 Organizational Development
Many of our clients combine our offerings into a holistic approach to optimize and transform their organization. This combined effort provides impactful change for your leadership and the overall organization.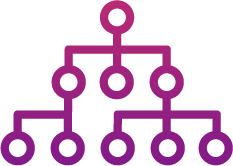 Training
Too many employee learning and development programs are a waste of time. It doesn't have to be that way. BecomeMore Group designs and facilitates learning solutions that:
• Align with your culture
• Prepare people to achieve your strategic objectives
• are immediately applicable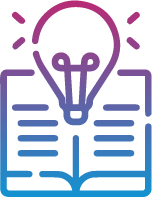 Leadership Development
Improve your leaders skills through coaching, mentoring and/or training. Our development approach is customized to meet your needs.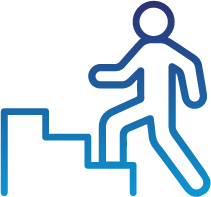 BecomeMore brings thought leadership to a variety of industries and is willing to work with you. If your needs aren't exactly what is outlined by the book, they're flexible, and will adapt to meet your needs.
BecomeMore has given me a better perspective, helped our organization grow, learn, and improve. They have made me a better leader.
It feels like BecomeMore has resources for everything. Every time we call them, they have options to give us.
BecomeMore has really helped us to develop everyday problem solvers. We've had in excess of $1 Million in cost avoidance year after year
Since 2018, we've partnered with BecomeMore for Yellow, Green, and Black Belt training. From there we decided that we liked the training from BecomeMore best and will continue working with them.
Manufacturing Organization
We realized that we had a lot of money tied up in inventory that we were not using effectively. BecomeMore helped us to streamline and reduce costs.
Chief Optimization Officer
We discovered new ways to bring in revenue to match our increasing expenditures. With the help of BecomeMore, we have saved around $2 million at the regional level."
Director of Natural Resources
We went down this path with BecomeMore because we wanted to improve the lives of our associates. Associate satisfaction has been a huge benefit for us.
Financial Solutions Organization
After developing a better understanding, communication with other departments became easier for us. The mindset of the people I work with has also improved. Our leadership team is even better at communicating and sharing ideas than before.